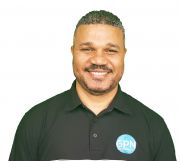 Dear Guest & Members,



Welcome to Global Presence Network!
Global Presence Network is a division of Global Presence Enterprises that focuses on the marketing and website needs of nonprofits. My wife Jhael and I founded Global Presence Enterprises in 2006.
Global Presence Solutions is also a division of Global Presence Enterprises that connects Americans to work from home opportunities with Fortune 500 companies like eBay, Comcast, Disney, Carnival, etc.
Global Presence Network mission is to educate youth with entrepreneurial and technology skills and to support nonprofit community leaders and organizations with their marketing, media, monitoring, and management needs.
As a social enterprise, we serve our partners beyond the rigid expectations of contractual relationships.
We are motivated by love for community nonprofits who are serving the holistic well-being of underserved/underresourced people.
We offer our members a wide variety of products and services, utilizing the SCRUM methods and AGILE principles. 
We believe our network partners deserve excellence without breaking the bank.
Contact us today for a free consultation. We truly consider it an honor to serve educational, charitable, health, social and religious non-profits!
Thank you!
Jack Hakimian
Founder/President
We have 2401 guests and no members online